Dear MODeL Users,
Greetings from UPOU MODeL Support!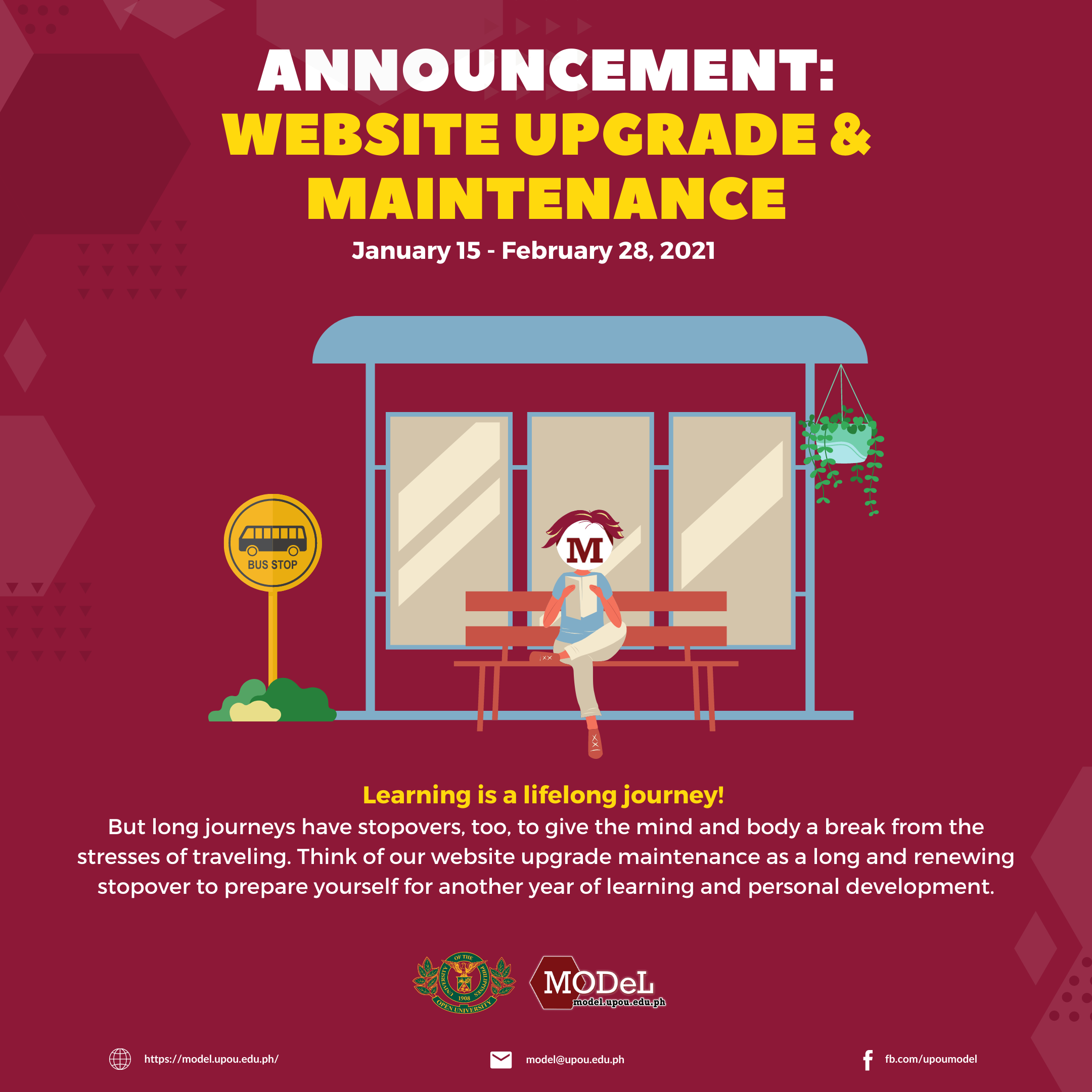 We would like to inform you that the UPOU MODeL will undergo a two-month website downtime starting this Friday, January 15 until February 28, 2021. We will be using this time to upgrade the Moodle version and its server environment to ensure that our learning platform is working safely and efficiently.
During the maintenance period, the MODeL website will be inaccessible so we are hoping for your usual patience and understanding. As always, if you have concerns about your courses, please send us an email at
model@upou.edu.ph
.
Thank you and stay safe!