Description: This course discusses the different international and Philippine legal instruments and policies to protect children and advocate for their rights. These legal instruments will also be assessed in terms of how they respond to the issues and needs of children especially those in need of special protection.
Date Offering: 6 May-17 Jun 2020
Teacher: Ms. Luisa A. Gelisan
Language: English
Institution: University of the Philippines Open University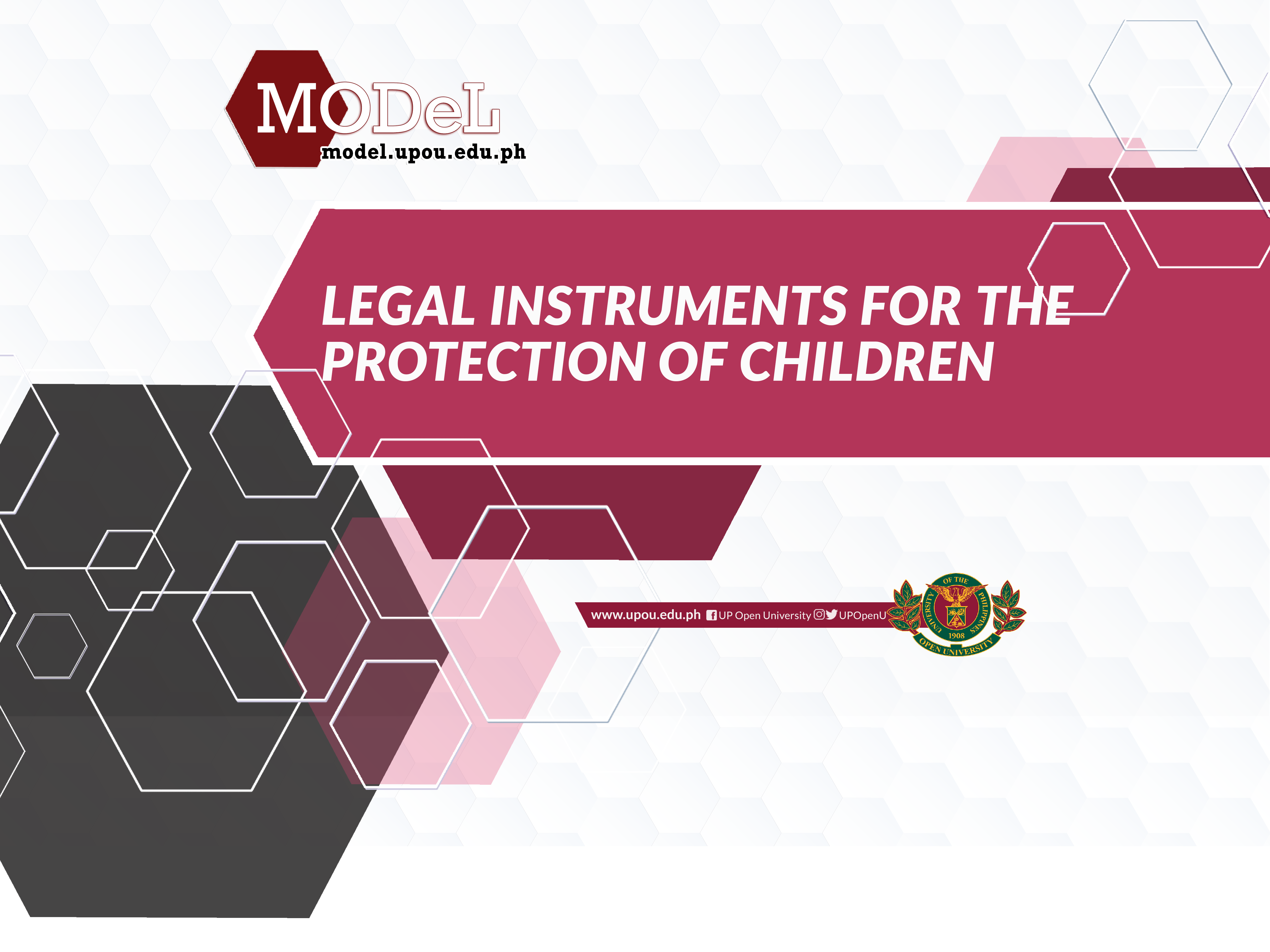 Description: This course is about theoretical perspectives on children and child development and children's situation, with a focus on children in need of special protection. It aims to develop a better understanding of children as the foundation for the development and conduct of effective and relevant activities and programs in support of child rights protection and promotion.
Date Offering: 18 Mar-29 Apr 2020
Teacher: Ms. Luisa Gelisan
Language: English
Institution: University of the Philippines Open University