Description:
This course is about the processes, technologies and issues in the assessment of student learning in Open and Distance eLearning. Specifically, it discusses principles of assessing student learning, perspectives on the assessment of student learning; preparing, and administering assessments; and lastly, evaluating assessment results.
Date Offering: 15 Jan-12 Feb 2020
Teacher: aProf. Roel Cantada and aProf. Ana Katrina Marcial
Language: English
Institution: University of the Philippines Open University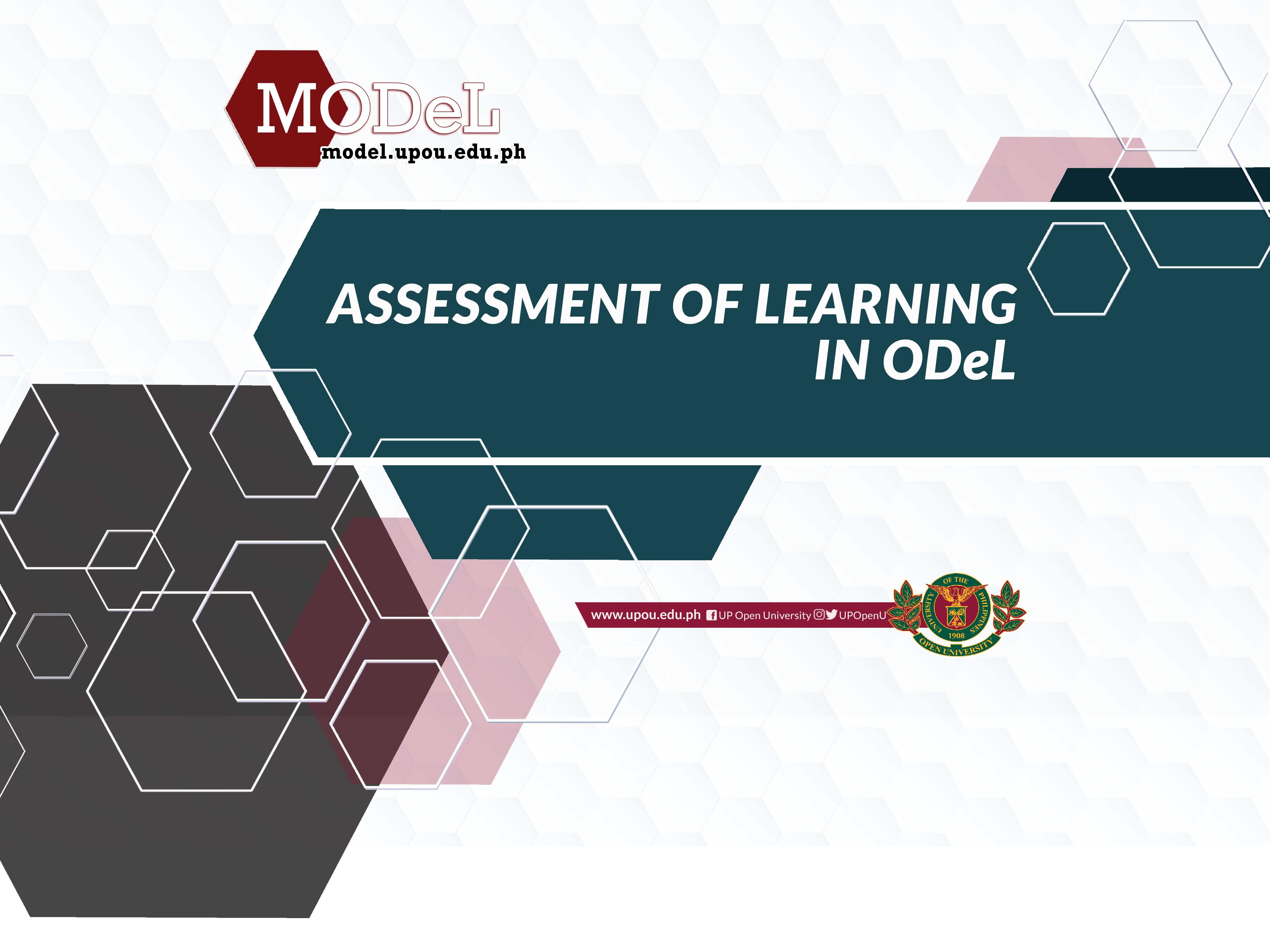 Description: The course will introduce the principles and practice of designing for learning in ODeL contexts. At the end of the course, students are expected to explain the meaning and purpose of design for learning, differentiate ODeL course designs, discuss learning principles and processes and design an ODeL learning activity.
Date Offering: 2 Oct-30 Oct 2019
Teacher: Dr. Patricia Arinto
Language: English
Institution: University of the Philippines Open University